Field Service Management Software
Synchroteam is a leading cloud-based field service management software solution aimed at managing real-time mobile employees such as technicians, inspectors, service-oriented employees and investigators. It delivers a complete, intuitive and affordable solution over the internet. Companies use Synchroteam to handle everything from customer management to scheduling, workforce optimization, parts management, invoicing and real-time customer and customer portal access. The Synchroteam mobile client is available for Android and iOS. It is 100% cloud-based.
Dispatch workers quickly by dragging and dropping jobs based on availability, skills and location.
See the location of your office, workers, routes and customers.
Advanced job management and search - so you can find jobs quickly and efficiently.
Design custom forms for all job types, allowing you to capture the right information in the field.
Track regular and overtime hours spent by your team in the field, on the road or on break. Generate summaries of associated costs.
Comprehensive customer database, complete with site/equipment management, advanced tagging/filtering.
For even better service: provide customers with a secure private portal to create jobs, consult existing jobs, and download PDF job reports.
Track your inventory across depots and vehicles: Transfer parts, define pricing, set minimum quantity alerts, track by serial number and much more.
Job quotation and invoicing are built-in. Securely send your data to our accounting tool using our free connectors.
With Synchroteam's payment processing module, you can collectfunds directly from the website.
Stay in contact with workers in the field via the Synchroteam mobile app, available for iOS and Android.
Configure everything from custom fields to regional settings, tags to parts lists, mobile clients to taxes...and more!
Trusted Across Industries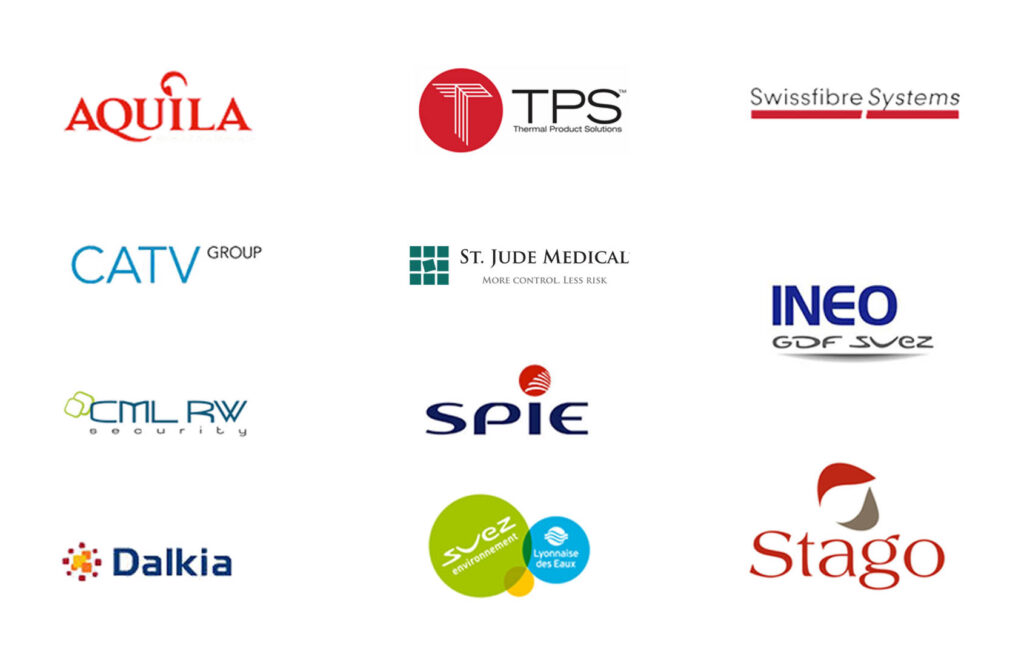 Subscribe MONTHLY for
USD 25
per user per month!
Subscribe YEARLY for
USD 19
per user per month!